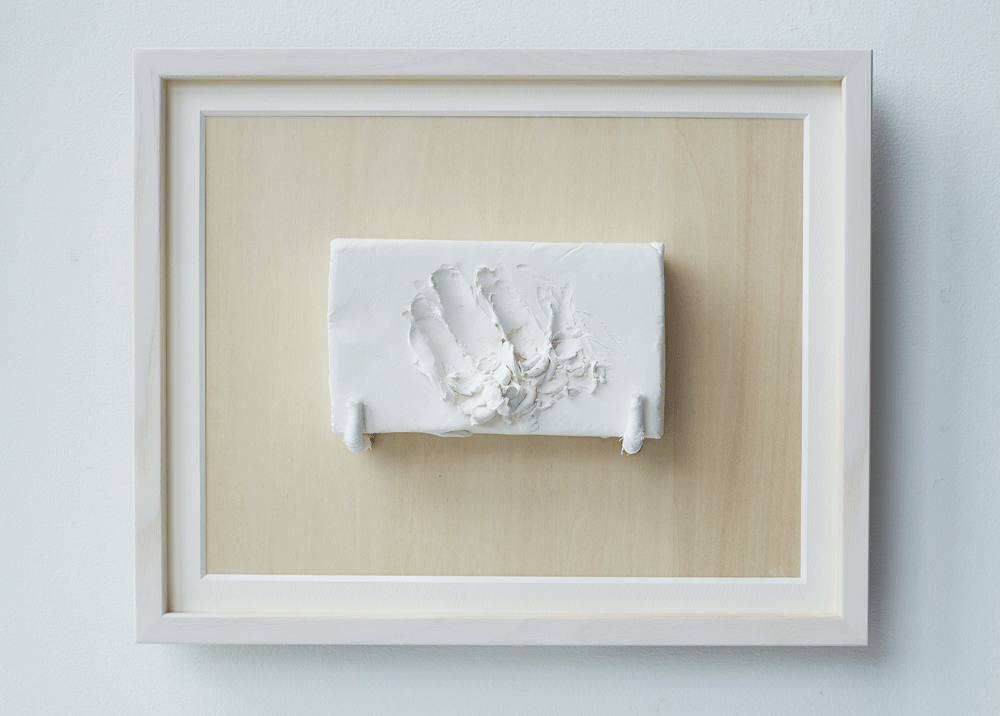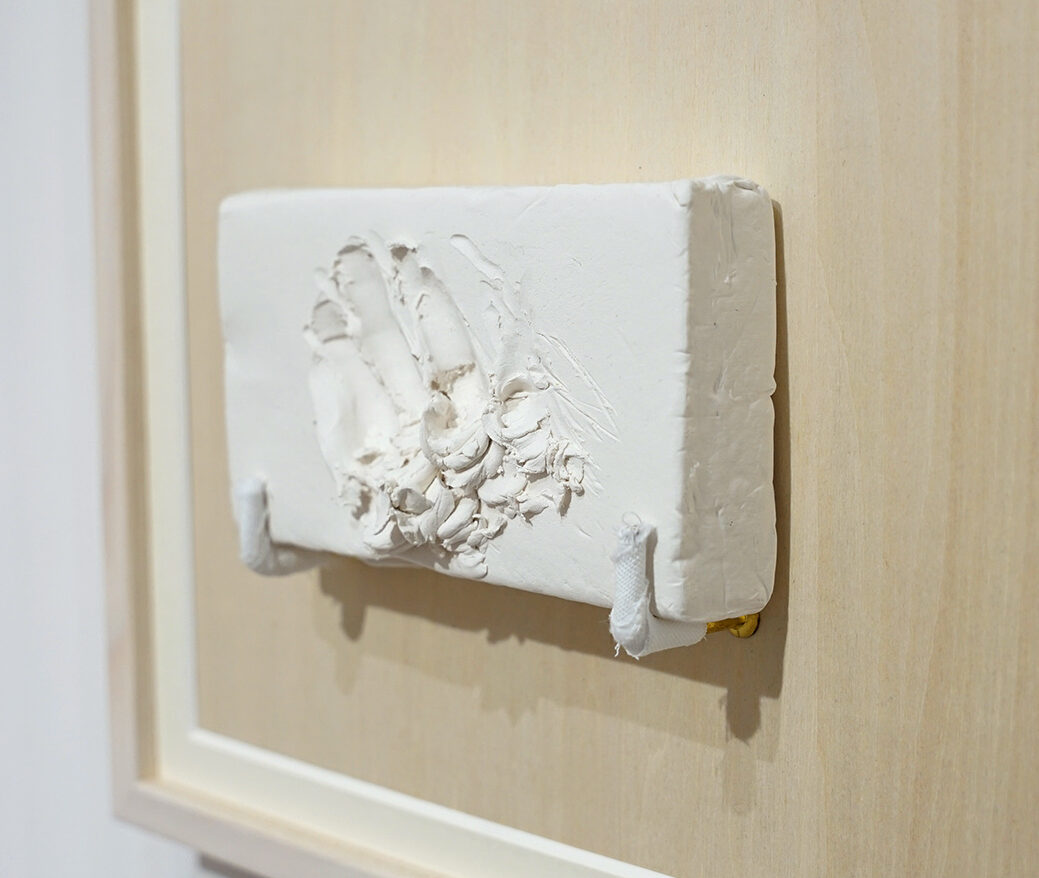 外圧についての非論理的なドローイング
Scar Script – drawing, 2023
---
Materials:Stone powder cray, Frame
Size:260mm × 320mm × 70mm
Solo shows : Scraped Script はがされた余韻や明ける癒紋
Photo: Mishio Jacques, Miauchi


これは粘土に手の痕跡を残した立体作品です。
〈A Red Life〉では、毎日身体を掻いていることを記録するためにガーゼを用いて表現したが、掻くものと掻かれるものによってその強さや圧力は常に変化する。そこで別の素材である粘土を使って、痕跡・圧力を見せることとした。抉り取られた部分も全て残っており、質量はそのままに、形が変わっている。



In "A Red Life", to record how much I scratch myself every day, I used gauze to show the marks left after being scratched, but the "strength and pressure" of the scratch always varies depending on the scratcher and the scratches. Therefore, I decided to use a different material, clay, to show the scratches/traces/pressure. All the clay that was gouged off was also left behind. The quality of the clay remained the same, while the shape changed. It shows the finger scratches more clearly than the works that gauze sewn on the postcard.